Shopping finally comes to social media
Earlier this year, both Twitter and Facebook began beta-testing "buy" buttons, which appear alongside certain tweets and posts and allows users to make purchases with just a click or two, without ever leaving the network. Expect e-commerce and social media integrations to deepen in 2015. In fact, it's a little surprising it's taken so long.
For starters, this approach eliminates one key dilemma all merchants face – how to get customers in the door (or to your website). On Facebook and Twitter, you've already got a receptive audience, happily chatting with friends, browsing the latest trends, sharing photos and videos, etc. Once their payment details are on file, purchases are a tap or two away. Then it's back to cat GIFs and updates on weekend plans.
In addition, since Facebook and especially Twitter are real-time media, they're perfect for short-term deals tied in with fleeting trends. With time-sensitive offers literally streaming by, consumers may well be inclined to act quickly and seal the deal, forgoing the obsessive comparison shopping that characterizes lots of Internet transactions.
Finally, there are major benefits to advertisers. Connecting individual Tweets and Facebook posts with actual purchases has thus far proved a huge analytical challenge. But with the advent of buy buttons, concrete revenue figures can be attached to specific social media messages in a way that hasn't been possible until now.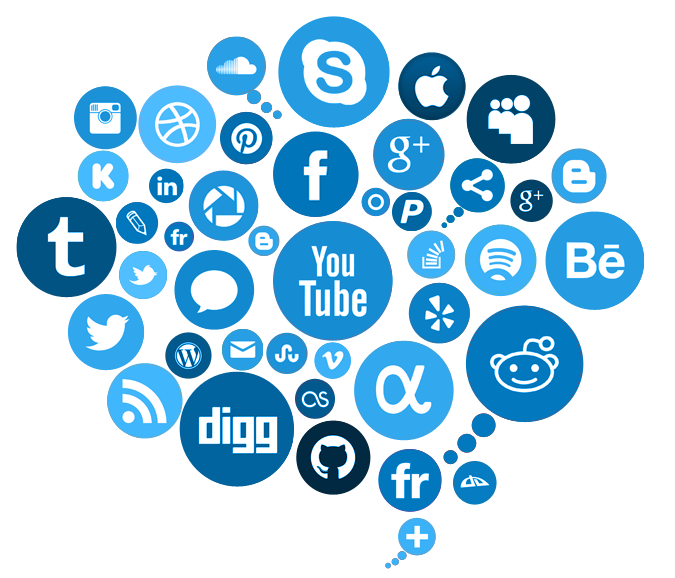 Smart devices get more social
Cheap sensors have led to an explosion of smart devices. Everything from home appliances like thermostats, bathroom scales and refrigerators to wearables like fitness bracelets and smart watches are now collecting data and zapping it off wirelessly to the Internet. Lots of these devices are also pushing notifications to Facebook, Twitter and other networks, a trend that will continue in 2015. The question is: Is that a good thing? The prospect of growing legions of washing machines, smoke alarms and Nike FuelBands spitting out Facebook posts isn't exactly something to get excited about.
The challenge in 2015 becomes how to more intelligently integrate the fast-growing Internet of Things with social media. In short, smart devices need to improve their social intelligence. This might start with tapping users' social graph – their unique network of friends and followers – in better ways. A very simple example: a smart fridge that tracks your Facebook Events, sees you're planning a party and how many people have RSVP'd and alerts you to make a beer run. By listening to social media in more sophisticated ways – tracking users' activities and interactions with friends and followers, then responding accordingly – smart devices stand to get even smarter in the year ahead.
Courtesy: http://blog.hootsuite.com/5-social-media-trends-2015/